Boston Strong. This powerful slogan reverberated around the world following the Boston Marathon bombings in April 2013. To me, the words Boston Strong signal determination, purpose, resilience and community strength – values that also reflect the objectives of the Indigenous Marathon Foundation (IMF).
I have been a passionate supporter of the Indigenous Marathon Foundation (IMF) for the past five years. This health promotion charity uses running to celebrate indigenous resilience and achievement.
When Australian former world champion marathon runner Robert de Castella approached me with a charity bib, and asked me to help raise money to send two incredible indigenous women to the 2019 Boston Marathon, it was a no-brainer.
Our first runner, Emma, lives in the small and remote community of Jabiru in Kakadu National Park in the Northern Territory. Emma ran the Boston Marathon in 2013 but was taken off the course at the 40km mark after the horrific terrorist bombs exploded. Emma feels she has "unfinished business" and has set her sights on crossing the finish line this year.
Our second runner, Loren, lives in Darwin, and is a single mother of three children - two of them autistic. Six months ago, Loren was unable to run further than 500m so the challenge to take on 42.2km is a true test of her character. She plans to blog about the experience that is taking her well out of her comfort zone to set a strong example for others who may be hesitant about taking on new challenges.
Both women are training in the heat and humidity of the Northern Territory - further testament to their drive, determination and commitment. I will be mentoring these incredible women along the way; supporting the change they know is so desperately needed in their communities.
Through my experiences with IMF, I have been delighted to witness the long-term results the program has delivered to those who've taken part in marathons. Many have overhauled their physical and mental health, set and achieved major goals and inspired others in their communities to do the same.
My hope is that the IMF 2019 Boston Marathon experience provides both Emma and Loren a chance to build their confidence and prove to themselves that they can achieve whatever they set their minds to.
Please support me, and by doing so support this great cause. Together we can help these women, and their communities, be unstoppable.
Many thanks
Ayesha
Raised so Far
$0.00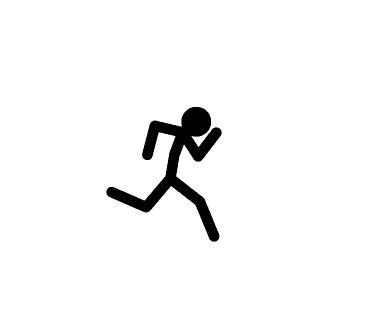 $0.00
| Supporters | Amount | Message |
| --- | --- | --- |
| The University of Canberra | $5,000.00 | |
| SERVICE ONE | $750.00 | Well done on all of your achievements! From Staff and Members at SERVICE ONE. |
| ActewAGL | $310.00 | Great work! The whole retail team is behind you |
| Ivan Slavich | $106.00 | A great cause Ayesha, good luck with the run today. |
| The Snow Foundation | $500.00 | |
| Stephen Byron | $250.00 | |
| Canberra Airport | $500.00 | |
| Gav Godkin | $53.00 | Been a pleasure coaching you for this great opportunity, your got this?? |
| Justin Garrick | $106.00 | 6min per km - all the way!! Very best of luck! Enjoy! |
| Jason Blackman | $106.00 | |
| McDoanlds North Canberra | $500.00 | Hey Ayesha, you are an inspiration to all whom know you, I hope to join you one day. |
| Dino Augusto Vido | $106.00 | Very inspirational Ayesha + team - run well, run strong! BEst> Dino |
| Kate Edwards | $53.00 | Good luck Ayesha - this is such an amazing cause and you are a fantastic inspiration! |
| Andrew and Tina Sykes | $106.00 | Have fun and enjoy the run. |
| RSM | $265.00 | This is such an achievement - not just the running but the awareness and leadership that the IMP generates. Enjoy the run. |
| Simonetta Astolfi | $530.00 | Ayesha, Emma & Loren - you're amazing! Great work on getting so far, and good luck in Boston! Simonetta |
| Michael Brennan | $265.00 | Good luck Ayesha and team. |
| Todd Wills | $212.00 | |
| Rosanne Brand | $1,000.00 | So proud of you! |
| Nick McDonald crowley | $265.00 | |
| Independent Property Group | $1,060.00 | Great work Ayesha |
| Green Home Green Planet P/L | $1,000.00 | Running for a great cause........well done and good luck! |
| Andy Williams | $265.00 | Big challenge, great cause, and a fantastic event. Take the time to enjoy the run too! |
| Jaan Wheeldon | $50.00 | Ayesha, if it was easy, everyone would be doing it! Best of luck and look forward to hearing the story! |
| Janeen & Allan Williams | $150.00 | Go Ayesha & the team! |
| Anonymous | $1,000.00 | Go hard, you beautiful creature! |
| Michael Costello | $265.00 | Go for it, Ayesha! Best, Michael & Chris |
| Jono Ireland | $106.00 | Good luck Emma, Tif and I are so pleased to hear that you are going back to conquer the race. |
| Sean Davis | $53.00 | Great cause. Make sure you put all those k's you have clocked up to good work on the day - with a little suffering thrown in. |
| Brenton McPherson | $265.00 | All the very best to Emma and Loren who are taking on such a big personal commitment to train, prepare and run the Boston Marathon! |
| John Minns | $106.00 | |
| Emerald Planet | $1,060.00 | Good Luck Ayesha. Great Cause. Im sure you will smash it From all the team at Emerald Planet. Stuart |
| Edwin O'Young | $265.00 | Great to be supporting such a good cause - all the best. |
| Jeremy Hall | $265.00 | Good luck and best wishes to all running and most importantly the future of graduates and indigenous people in their home communities best wishes Jezza |
| Faye Griffiths | $106.00 | Go Ayesha! |
| Rachael Turner | $106.00 | "It always seems impossible until it's done" - Nelson Mandela. You all can, and you will. All the best to you, Emma and Loren for this amazing adventure. |
| Patricia Cameron | $530.00 | Go Ayesha. You'll do great. |
| Justin Wright | $250.00 | |
| Prue Reid | $53.00 | Fantastic work Ayesha - Prue and Lance |
| don reid | $265.00 | good luck to Indigenous Marathon team, and to those going to Boston including you Ayesha , Margie and Don Reid |
| Gentrack Pty Ltd | $1,000.00 | Good Luck on the run. Regards Gentrack Pty Ltd |
| Benn Masters | $212.00 | Good luck Ayesha - such a great cause |
| Emma Thomas | $106.00 | Good luck to you all for such an iconic run!! |
| Charlie Richardson | $106.00 | Good Luck |
| Ronnie Gat | $1,060.00 | |
| Dick Boer | $106.00 | |
| Helen O'Sullivan | $100.00 | Inspirational example for all. Running with you in spirit! |
| Anne-Marie Perret | $53.00 | Great cause. I look forward to hearing that Emma and Loren achieved their goals. |
| Justin Garrick | $106.00 | With admiration for a great effort and a great project. |
| Ming Leung | $265.00 | Go Loren and Emma. Love your work Ayesha and Deek |
| Leanne Holmes | $31.80 | Strength to you and the girls Ayesha. |
| Anne-Maree Englund | $100.00 | What a fantastic event, Ayesha - it's a joy to support Emma, Loren and yourself in this worthy cause! |
| Mahani Taylor | $106.00 | Run like the wind my friend. |
| Byron Pirola | $530.00 | Pleasure to support such a great cause and great people. Enjoy! |
| Waves Carwash | $318.00 | Go Ayesha, I'm confident that you could run 2 laps. Superstar! Great work. |
| Perdi Mitchell | $106.00 | |
| Kelly Elsley | $35.00 | Good Luck! |